True Buddha Foundation Personnel Discipline Notice
Date:2021/05/29 00:00(Taiwan time)
【True Buddha Foundation Personnel Discipline Notice】

TBF-Per No. 0013
An investigation determined that Shi Lianruo [釋蓮若] (Hong Ruoren) [洪若仁] repeatedly violated the Five Precepts, the Ordination Precepts of the True Buddha School (TBS), and the Code for Reverends. As a result, the True Buddha Foundation imposed disciplinary action as follows:


Effective immediately, Hong Ruoren's status as a TBS reverend is revoked and he is removed from the TBS Sangha.


To avoid confusion, we are asking Hong Ruoren to no longer wear the lama robes of a TBS reverend.
Best Regards,
True Buddha Foundation
May 28, 2021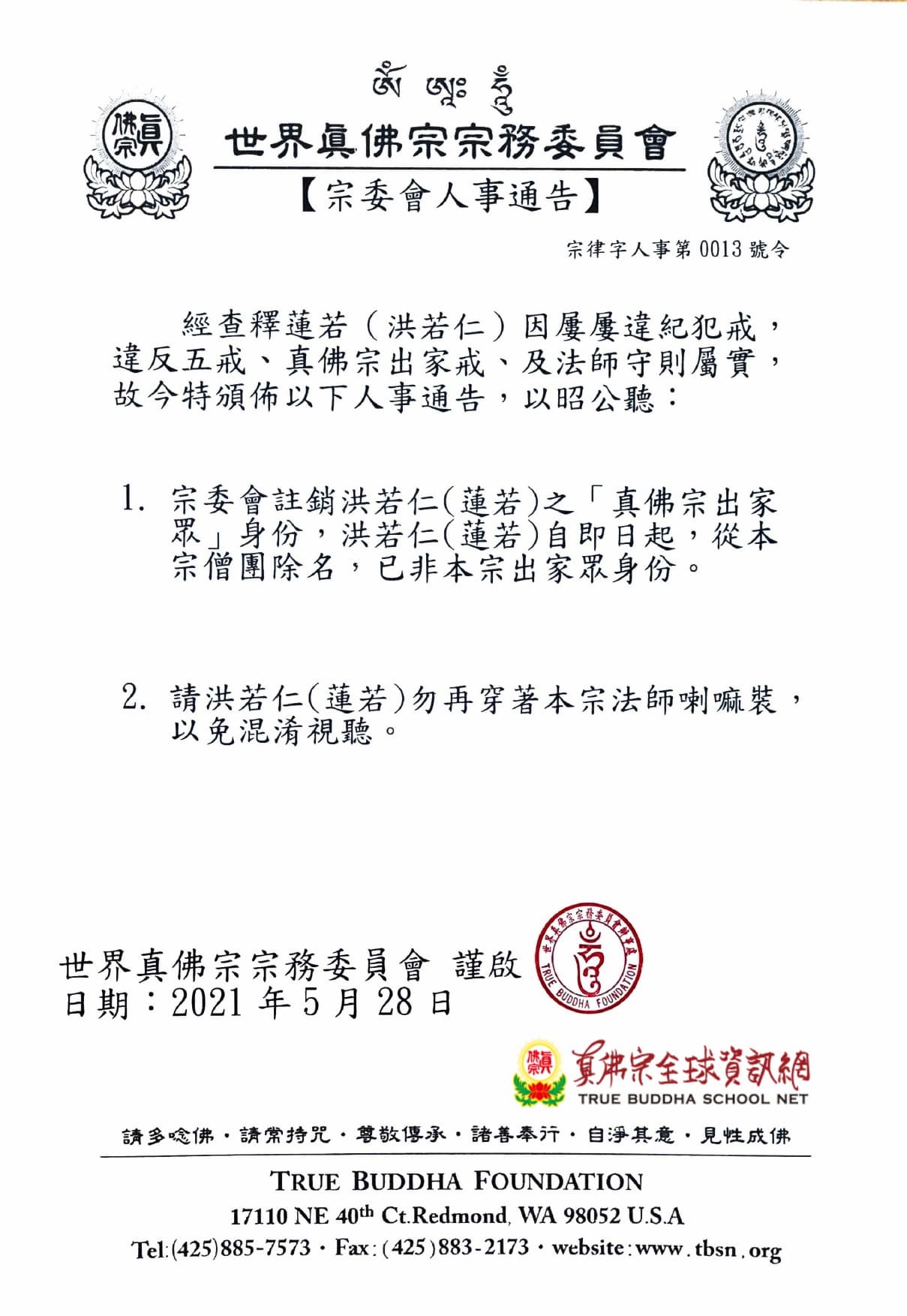 r>
Translated by TBTTs
Translator: DJ Chang
Editor: Henry Wolf