Zoom Workshop on High Powered Media Publication and Advertising Strategies (Part 2)
Date:2020/10/22 00:00(Taiwan time)
Edu-workshop #20200026-1: Zoom Workshop on High Powered Media Publication and Advertising Strategies

True Buddha Foundation Education Department, True Buddha School Online University to hold Zoom workshop on "High Powered Media Publication and Advertising Strategies" (Part 2)

While the world enters the electronic era, are we still marking time?

As cultivation venues begin to engage with electronic publications, how can they stand out from the crowd?
Let's get out of the box and learn a great strategy to attract attention.
Buddhadharma can be fascinating!.
What more is there to Buddhism than just holding Dharma ceremonies?

We sincerely invite Master Lianhua Shaodong, a Visiting Instructor at The Chinese University of Hong Kong, and the host of the D100 Radio Buddhadharma talk program Calm Your Mind to share his compelling insights and experience.

Principals of True Buddha School cultivation venues and all levels of Dharma spreading personnel are invited to participate via Zoom!
Date: Oct. 24, 2020 (Malaysia time)
Time: 9:00PM-10:30PM (Malaysia time)
Language: Chinese (simultaneous interpretation into English and Indonesian)

Please follow the link to register and receive your registration number and the Zoom meeting link: https://bit.ly/3mcak7j.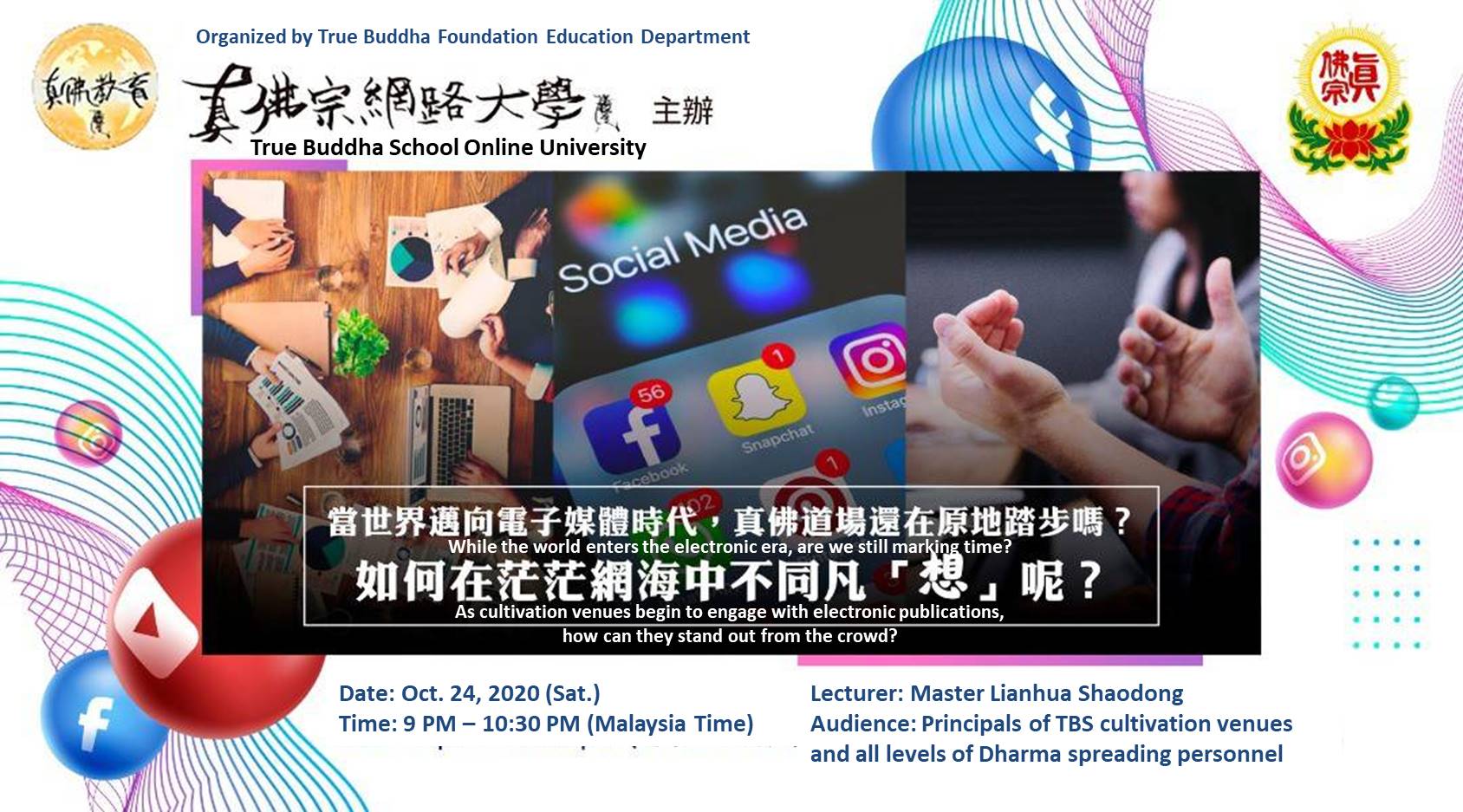 Translated by TBTTs
Translator: Henry Wolf
Editor: DJ Chang