Updated Rainbow Temple COVID-19 Preventive Measures
Date:2021/10/07 Venue:Rainbow Temple 07:00(Taiwan time)
《Oct. 6, 2021 Notification of Updated Rainbow Temple COVID-19 Preventive Measures》

In response to the pandemic, Rainbow Temple has updated COVID-19 preventive measures as follows:
Rainbow Temple will open on Sundays at 1:00 PM

A negative COVID-19 test report is no longer required for admittance to temple grounds. However, a Covid-19 vaccination record will be required. On-site personnel will issue an ID bracelet to those authorized to use the temple grounds. All authorized entrants must wear a protective face covering and maintain safe social distancing while on temple grounds.

After entering the ceremony area, everyone is asked to adhere to the guidance of on-site personnel for seating. Separate seating areas will be designated for vaccinated and unvaccinated attendees.

The Rainbow Temple main hall will open following the conclusion of the ceremony. Disciples may enter the main hall to make an offering of performances that can be enjoyed together with the Guru Buddha. The main hall will be closed at all other times. We respectfully ask everyone to adhere to these guidelines.
We enthusiastically welcome everyone to attend and support Grandmaster's homa ceremonies.
We are thankful for the Root Guru's compassionate blessings. We hope everyone is safe from the pandemic, healthy, and auspicious!
Best Regards,
Rainbow Temple Board of Directors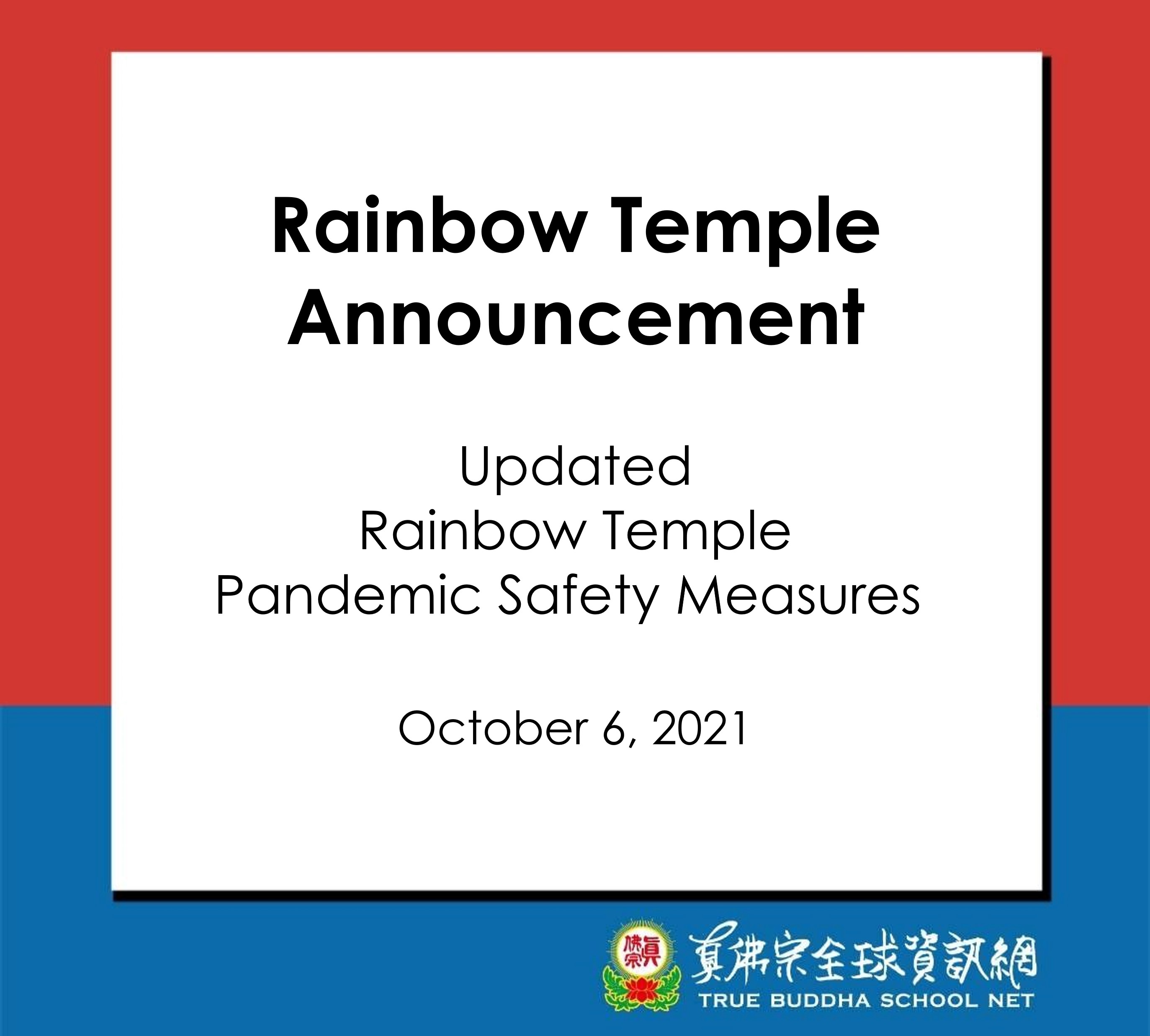 Translated by TBTTs
Translator: Henry Wolf
Editor: DJ Chang