Seattle Ling Shen Ching Tze Temple Announcement, June 24, 2021
Date:2021/06/25 11:00(Taiwan time)
Welcoming everyone to Seattle to celebrate Grandmaster's birthday!

Due to the ongoing COVID 19 pandemic, and the large number of disciples coming to Ling Shen Ching Tze Temple (LSCTT) to celebrate Root Guru Living Buddha Lian-sheng's birthday, LSCTT will continue to abide by government mandated COVID 19 preventive measures. Specifically, for this Saturday, June 26, 2021, LSCTT will adhere to the following measures:


The current capacity of the temple is only half the original capacity, and the main hall will be further divided into vaccinated and not vaccinated seating areas. Therefore, seating inside the temple will be strictly limited. We are asking all temple visitors to cooperate with the seating plan arranged by our staff.


Prior to entering temple grounds, all visitors will be required to undergo body temperature screening, complete the Health Declaration Card, and present a COVID-19 Vaccination Record Card showing at least two weeks since the date of vaccination. Identification stickers will be issued based on vaccination status.


Visitors are required to wear a mask both inside the temple and on temple grounds.


Visitors can pick up dinner boxes outside the dining hall. We are sorry, but as the dining hall is closed, we are unable to provide lunch boxes at this time.


Please cooperate with staff regarding any unforeseen problems.

Thank you for your enthusiastic cooperation!

Best Regards,
Seattle Ling Shen Ching Tze Temple
June 24, 2021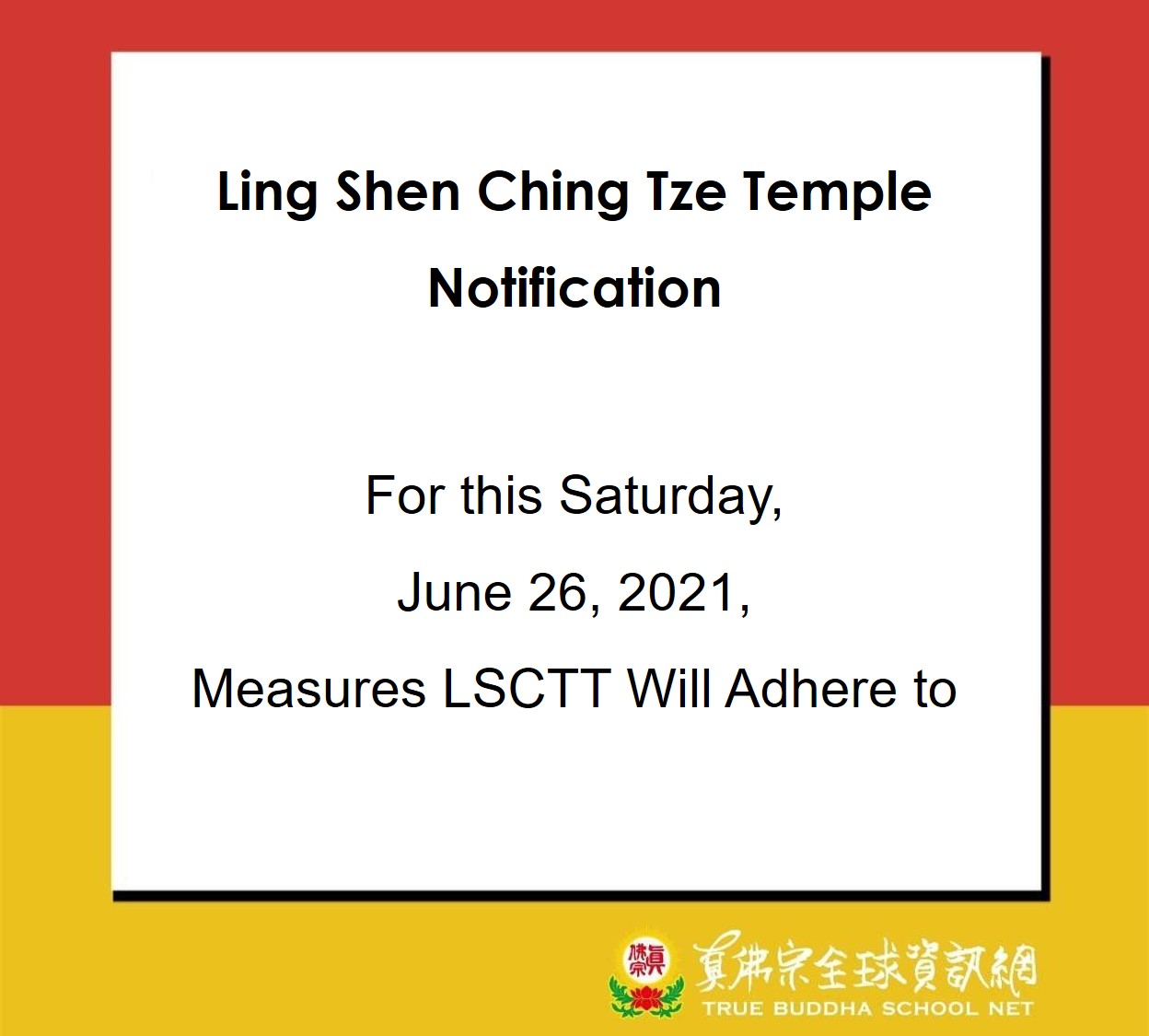 Translated by TBTTs
Translator: DJ Chang
Editor: Henry Wolf