Guru Buddha's 77th Birthday Celebration ZOOM Background Image
Date:2021/06/16 16:30(Taiwan time)
Following the first global collective online chanting of the True Buddha Sutra on June 15, 2021, many disciples inquired whether the background image of the evening could be made available for download. In response, True Buddha School Net (TBSN) has specially uploaded the image of Guru Buddha's 77th Birthday Celebration. From this moment on, everyone can see the warm atmosphere of Guru Buddha's birthday.

We have also prepared a short instructional video on how to set up a ZOOM background. (video link:https://youtu.be/-y-QEcltfas)

Let's continue to present offerings of the Wish-fulfilling Jewel True Buddha Sutra for the Guru Buddha's 77th Birthday!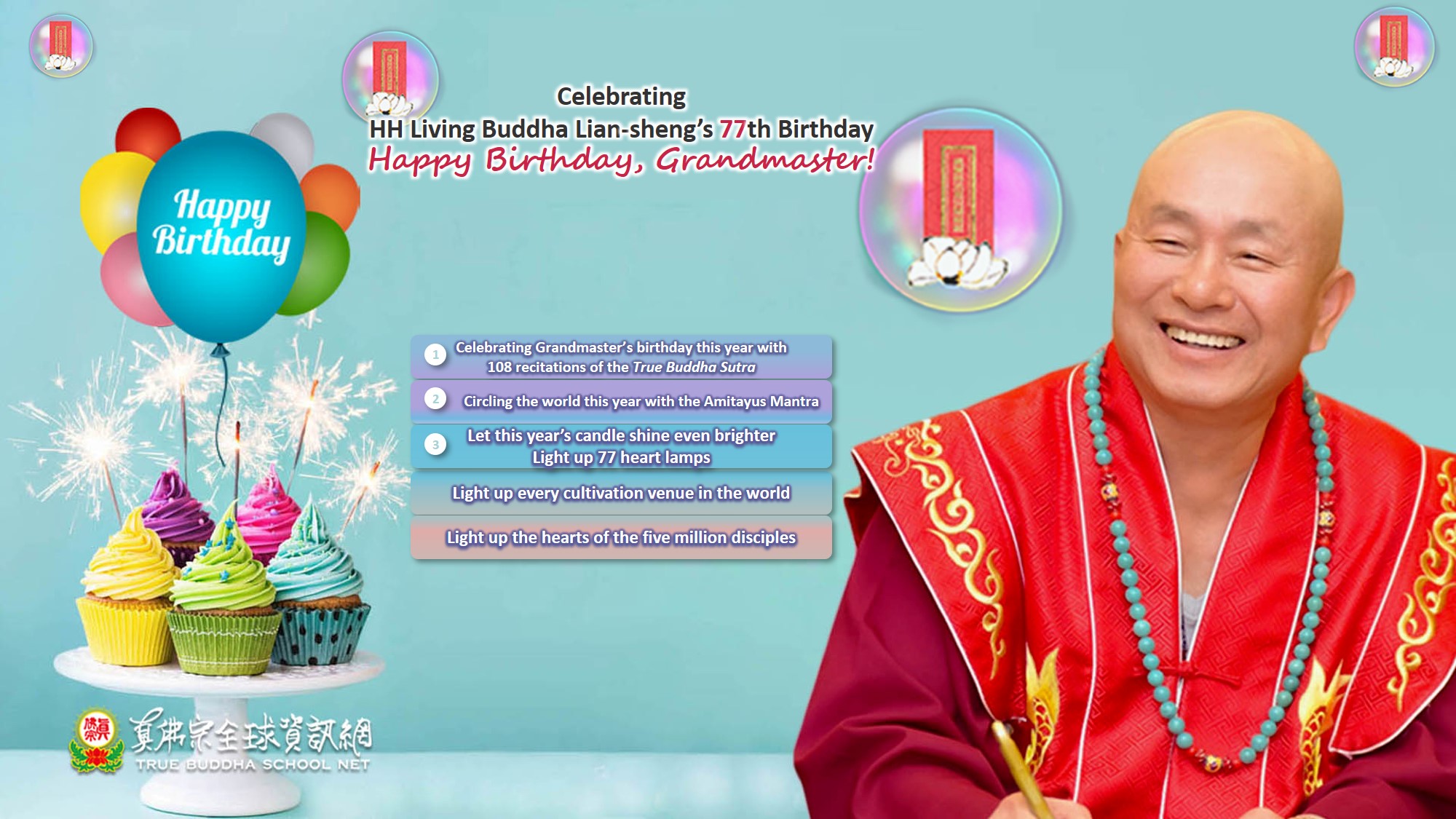 Translated by TBTTs
Translator: DJ Chang
Editor: Henry Wolf