Limited Re-opening of Sponsoring the True Buddha Foundation and Receiving a God of Wealth Token
Date:2021/02/10 13:00(Taiwan time)
Attention:
Limited to Taiwan and Malaysia only, anyone sponsoring the True Buddha Foundation in the minimum amount of US$68 will receive a God of Wealth Token.
All sponsor prayers will be blessed by HH Dharma King Living Buddha Lian-sheng on Feb. 21, 2021 during the Thousand-armed Thousand-eyed Avalokitesvara Spring Homa Ceremony and on Feb. 28, 2021 during the Red Jambhala Homa Ceremony.
We greatly appreciate everyone's enthusiastic support! Amitofo!
______________________________
Previous news regarding Receiving a God of Wealth Token to Welcome the Year of the Ox 2021!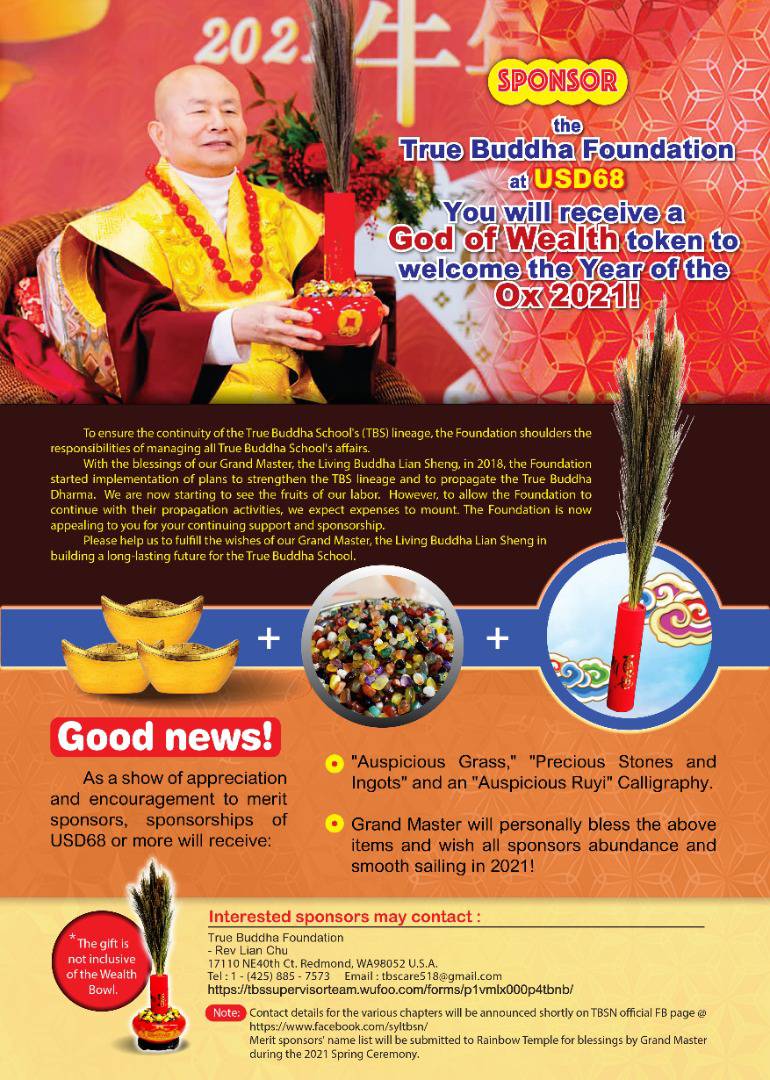 Translated by TBTTs
Translator: DJ Chang
Editor: Henry Wolf