《Rainbow Temple Announcement》
Reopening of Rainbow Temple on June 21, 2020
On June 18, 2020, the State of Washington officially announced that stay-at-home pandemic restrictions are now in phase 2. In compliance with government mandated pandemic preventative measures, Rainbow Temple will officially open on June 21 for the Tara Who Saves From Contagious Diseases Homa Ceremony. We are asking ordained sangha from Rainbow Temple, Seattle Ling Shen Ching Tze Temple, and the True Buddha Foundation and designated volunteer workers at Rainbow Temple to be onsite to assist with the homa.
Rainbow Temple is requiring all participants to complete a health declaration form and provide contact information. Ordained sangha and volunteer workers who are participating in or assisting with the ceremony should strictly adhere to COVID-19 preventative measures. At Rainbow Temple these measures include maintaining six feet of social distancing and wearing a face mask at all times both indoors and outdoors.
To prevent the spread of COVID-19 and in compliance with government mandated restrictions, anyone infected with COVID-19 along with that person's cohabiting family members, anyone with a temperature in excess of 100.3 degrees, or anyone who shows any physical signs of COVID-19 infection whatsoever will be prohibited from participating in the homa ceremony.
Strict adherence to COVID-19 preventative measures is for self protection and the protection of others. During this period of COVID-19 prevention, Rainbow Temple will exert its utmost effort to comply with government mandated preventive measures. We are infinitely grateful that during this period of strict measures to control the spread of COVID-19, our Root Lineage Guru has never ceased to utilize the great power of homa ceremonies to provide good fortune and blessings to all sentient beings.
Best Regards,
Rainbow Temple Board of Directors
June 19, 2020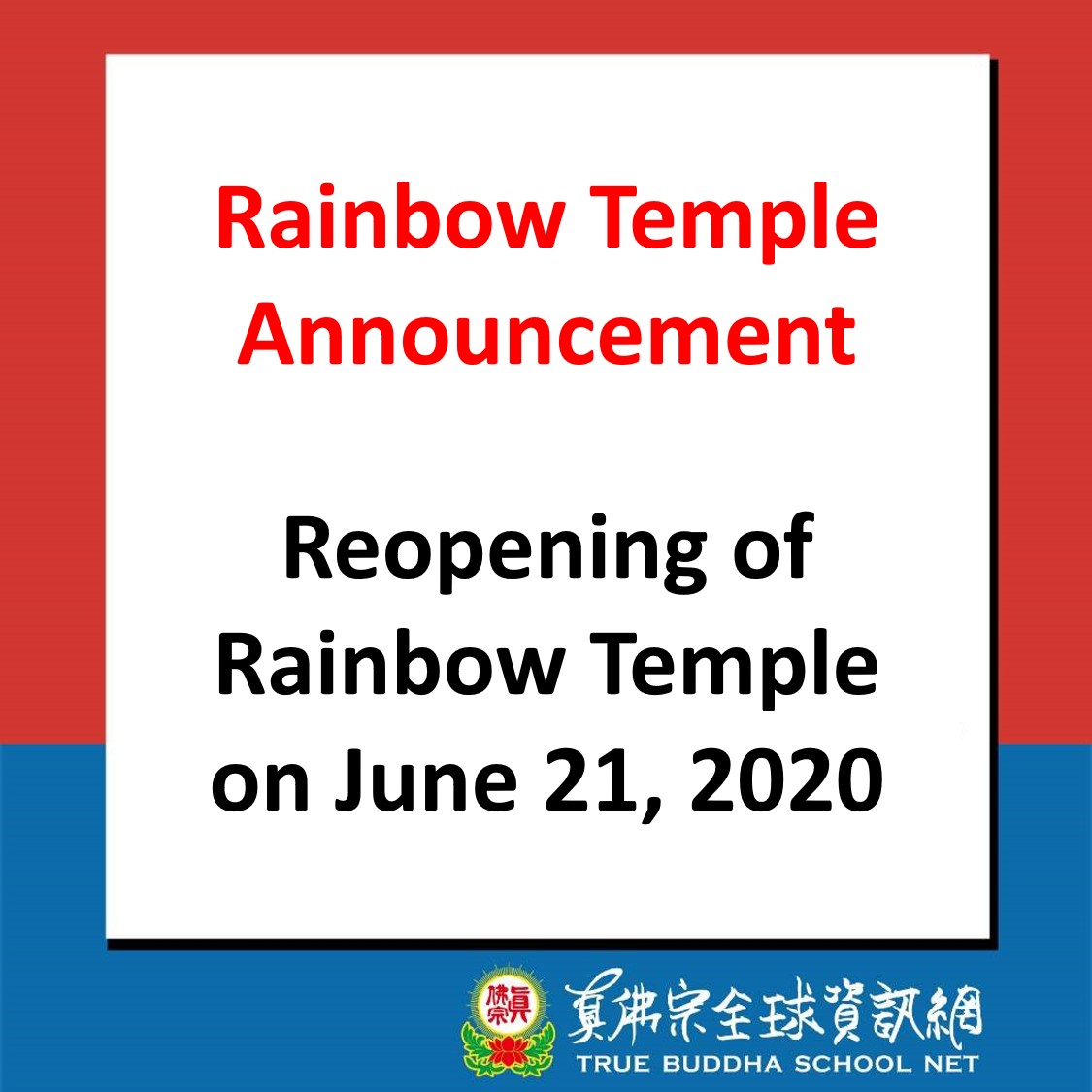 Translated by TBTTs
Translator: Henry Wolf
Editor: DJ Chang