Grandmaster Will Discourse Buddhadharma in Live Webcast Form on Saturdays Starting Apr. 4th, 2020
Date:2020/03/28 Venue:LSCTT 07:00(Taiwan time)
【Seattle Ling Shen Ching Tze Temple Notification】

Out of boundless compassion for sentient beings, beginning at 8:00 PM Saturday, April 4th, 2020, and at 8:00 PM every Saturday thereafter, HH Root Guru Living Buddha Lian-sheng Sheng-yen Lu, will give Dharma teachings at Seattle Ling Shen Ching Tze Temple (LSCTT) via live webcasts.

To prevent the spread of COVID-19, only personnel needed to assist with the webcast will be authorized entry into the temple. Social gatherings on or around temple grounds are prohibited.

In compliance with government mandated measures to control the COVID-19 epidemic, LSCTT is not open to the public for any devotional activity such as prostrating, and offering incense. Group practice is also temporarily suspended.

A public announcement will be made when LSCTT reopens for service.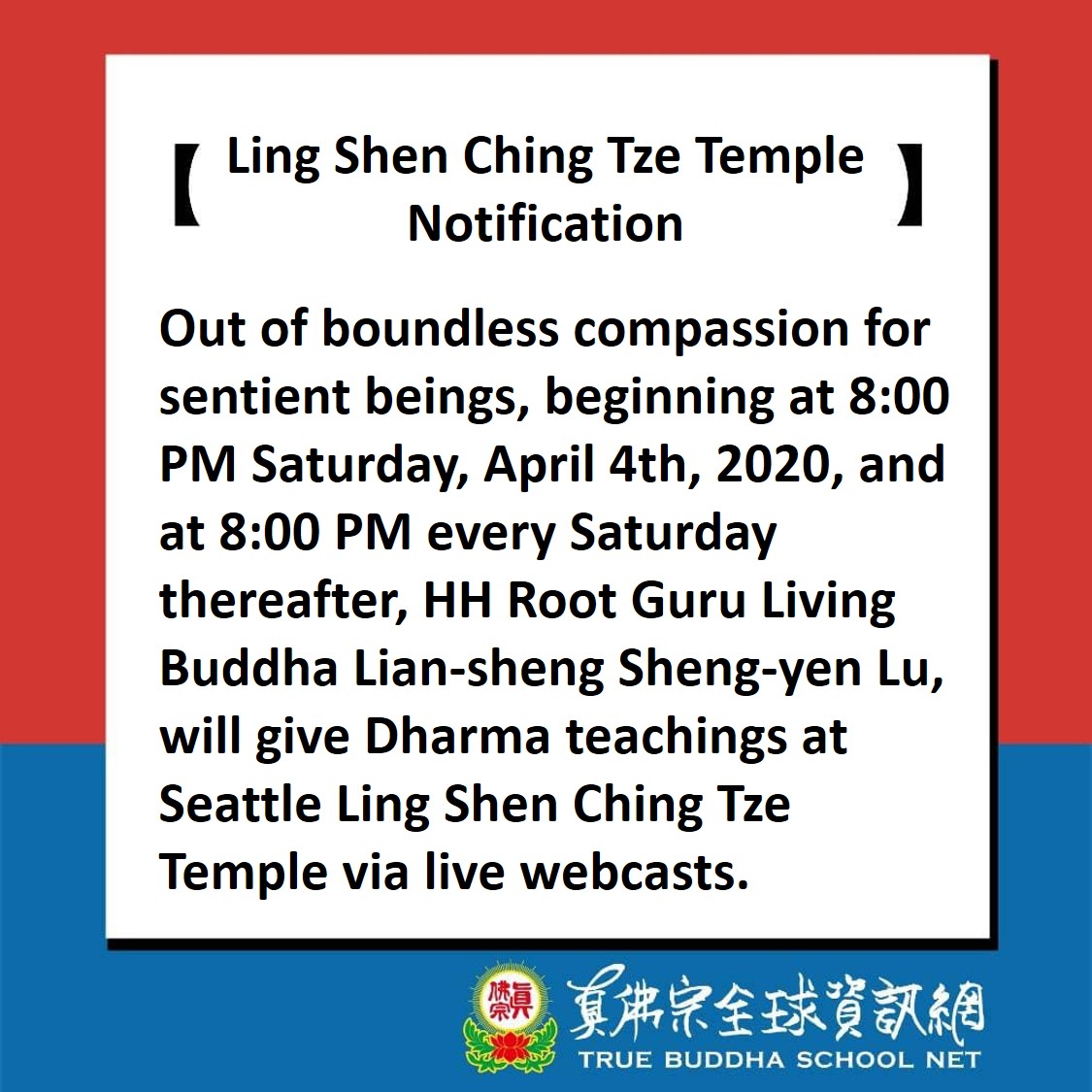 Edited by Henry Wolf and DJ Chang