The Fahua Buddhist Center Five-color Acalas Ceremony Online Registration and Primary Supplicant programs


Dharma King Lian-sheng Dharma Propagation News!
On Jan. 1, 2023, Five-color Acalas Ceremony

True Buddha School Fahua Buddhist Society and Fahua Chapter in Chiayi City Announcement

On Jan. 1, 2023, the grand Five-color Acalas Calamity Eradication, Enrichment, Magnetization, Obstacle Removal, and Deliverance Ceremony will be held at Chiayi Municipal Sports Park Gymnasium. We are grateful for the blessings of Lineage Root Guru HH Living Buddha Lian-sheng and Shimu Master Lianxiang's painstaking arrangement of the ceremonies.

We welcome worldwide Ayushmats, masters, Sr. reverends, reverends, Dharma propagating personnel of all levels, dignitaries, distinguished guests, fellow disciples, and devotees to visit HH Dharma King's hometown of Zhuluo, Chiayi and attend the grand people-and-heaven ceremony at the Fahua Chapter for Grandmaster's debut transmission of the Five-color Acalas Uncommon Practice!

Upon starting a new year, all phenomena are renewed, light shines in every corner of the world, and decrees are turned. We urge everyone to support and take full advantage of the Root Guru's Dharma-promoting visit to Taiwan. Honor the Guru, treasure the Dharma, and practice diligently.

Relevant schedule and ceremony details will be regularly updated on the Fahua Chapter Facebook page, so please stay informed.

The Fahua Buddhist Center Grand Five-color Acalas Ceremony Online Registration System and Benefactor Programs
General registration

Details of primary supplicant registration, commemorative items, etc.

Details of All-inclusive Benefactor registration, commemorative items, etc.

Please reference this link: https://www.facebook.com/100064661356707/posts/pfbid035uKo8yq47rUmj3qfoBUfgth92umXW2DGAqyMMiEMRwkDqsZyiB3nnSaPMggXPqdFl/?d=n&mibextid=qC1gEa
Online registration link: https://www.tbfahua.org/

All overseas and domestic Dharma propagating personnel, honored guests, disciples, and dear friends, we hope you are well and everything auspicious!
The registration system for Dharma King HH Living Buddha Lian-sheng's debut transmission of Grand Five-color Acalas Ceremony at True Buddha School Fahua Buddhist Center in Chiayi is now available!
Primary supplicants and other ceremony participants please refer to the following summary of the registration process.

General Registration (Voluntary Donation)
Following the ceremony, HH Living Buiddha Lian-sheng will bestow empowerment for Five-color Acalas Uncommon Practice!

Primary Supplicant Registration
Those who wish to participate as primary supplicants please refer to the Fahua Buddhist Center Facebook page for details.
Every primary supplicant will have a reserved seat on the first or second floor of the ceremony venue in order of registration. In the event inside seating for the primary supplicants is insufficient, arrangements will be made for seating in a tent outside the venue. Your understanding is appreciated.

Every primary supplicant will receive a carefully engraved wooden Acala protective medallion and a protective pouch with the Acala seed syllable shown on it. The medallions and pouches have been personally consecrated and blessed by Grandmaster. The pouches come in five colors (see pictures below).
Per the notice from the True Buddha School Vajrayana Association of R.O.C., due to coronavirus consideration, there will be no crown blessings or presentation of khatas at the ceremony. The registration forms of the primary supplicants will be collectively blessed by the ceremony principal deities, the Acalas in five colors, personally invoked by HH Living Buddha Lian-sheng. The blessing power is infinite and transcends the three times.


On the day of the ceremony, pre-registered primary supplicants please show your receipts at the Primary Supplicants Check-in booth to obtain your name tag (with seat number) and the protective medallion. Once you have left the check-in booth, lost name tags or medallions will not be replaced.
To register on-site, primary supplicants please register and pay at the Primary Supplicants Registration Booth no later than 1:30 PM. (Registrations will not be accepted after 1:30 PM. We appreciate your understanding.)
After the ceremony, the commemoratives will be mailed to overseas primary supplicants who are unable to collect them on site.
Special Program
To support this rare dharma transmission by HH Living Buddha Lian-sheng, the organizer has launched an All-inclusive Benefactors Program to support the high costs of the ceremony. We appreciate everyone's generous giving!
The All-inclusive Benefactor Program is limited to 15 participants. Please contact the ceremony organizer (temple chairperson) at +886-966-520-610 for details.
Each All-inclusive Benefactor will have a seat on the first floor to feel Grandmaster's charisma up close.

Each benefactor will receive a set of carefully engraved Five-color Acala wooden statues, personally blessed and consecrated by HH Living Buddha Lian-sheng (please see pictures below) and a set of five carefully engraved Five-color Acala wooden protection medallions (same as above for the primary supplicant program).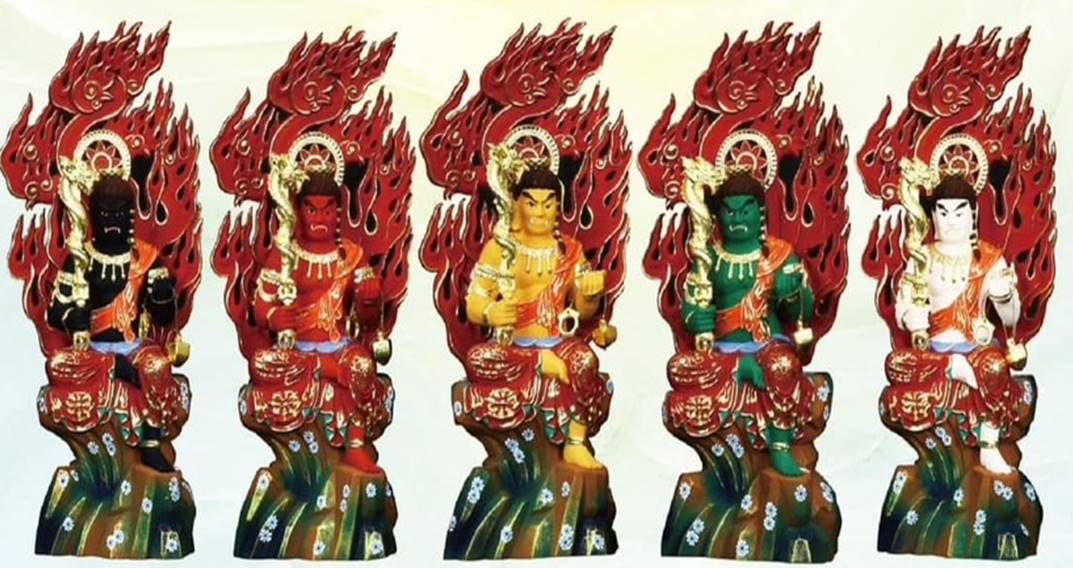 For online registration QR code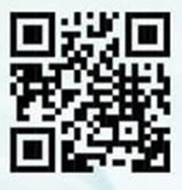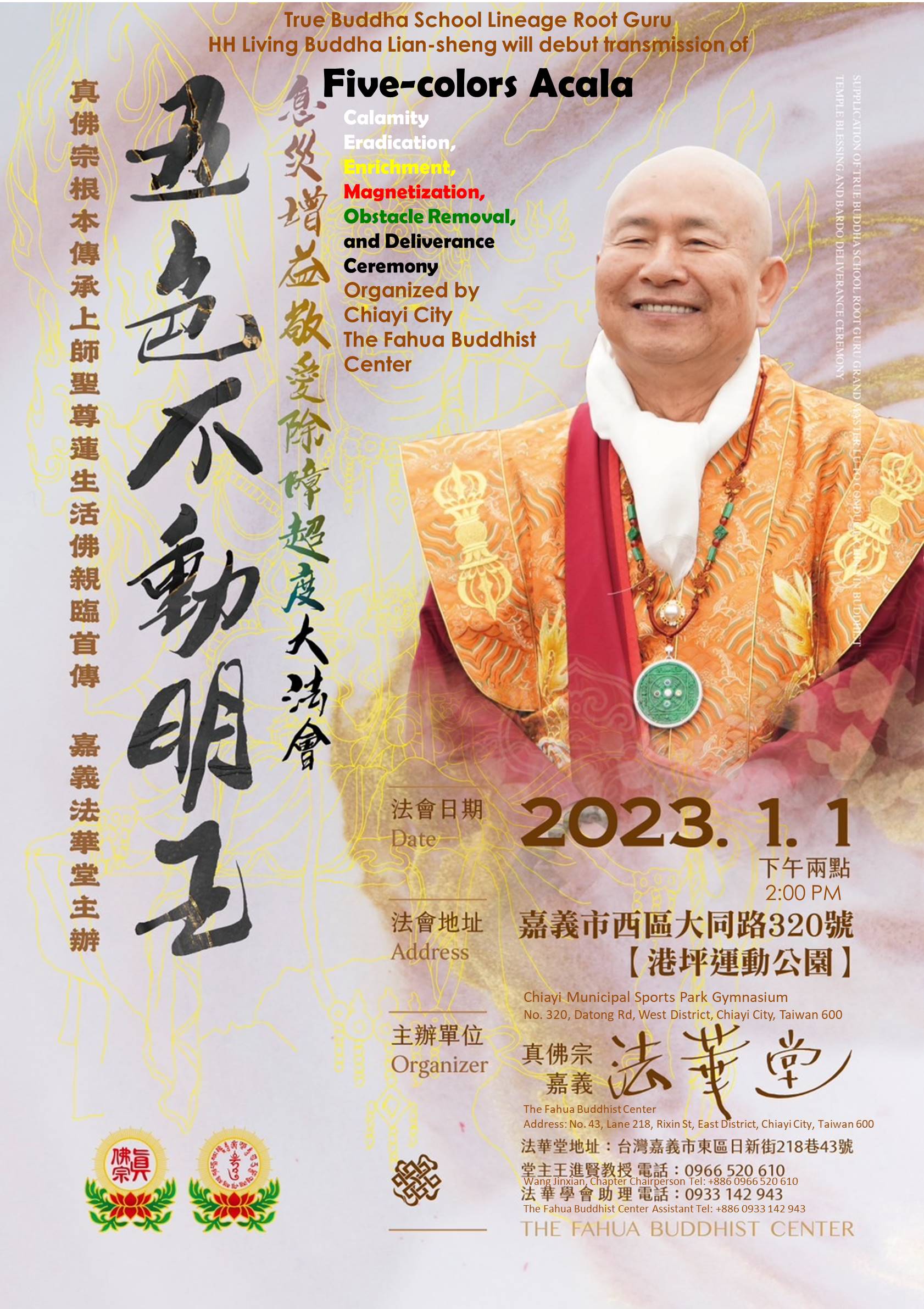 Translated by TBTTs
Translator: Henry Wolf
Editor: DJ Chang