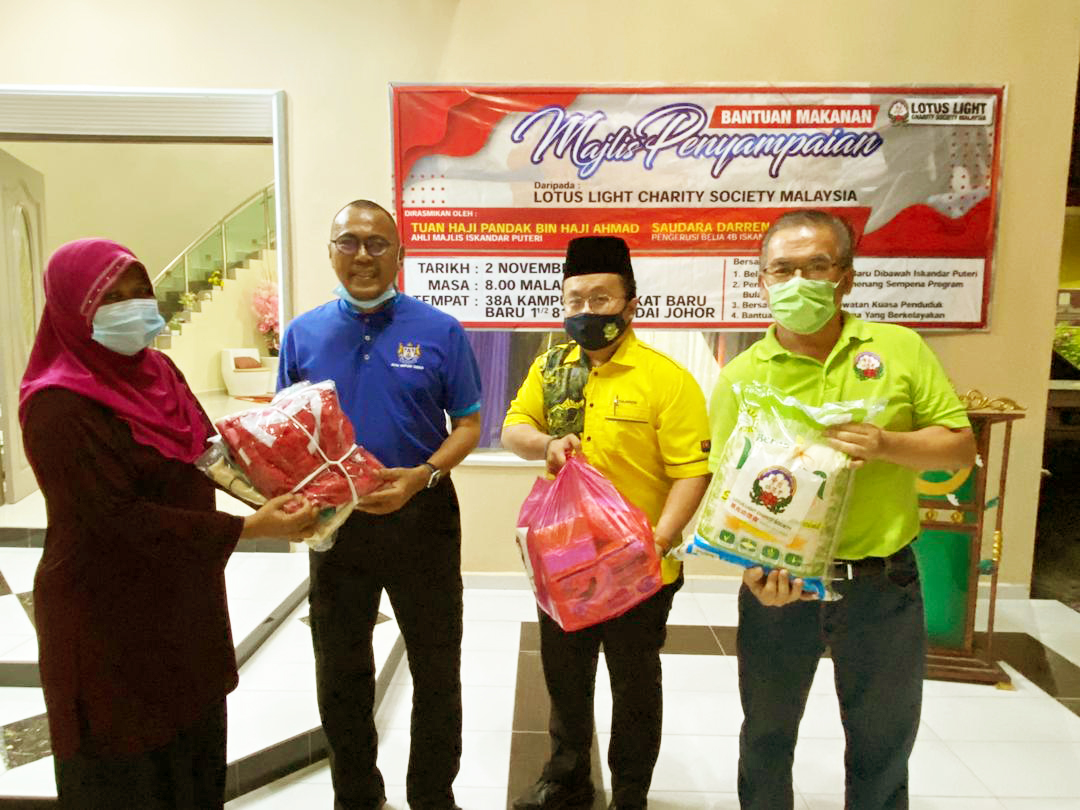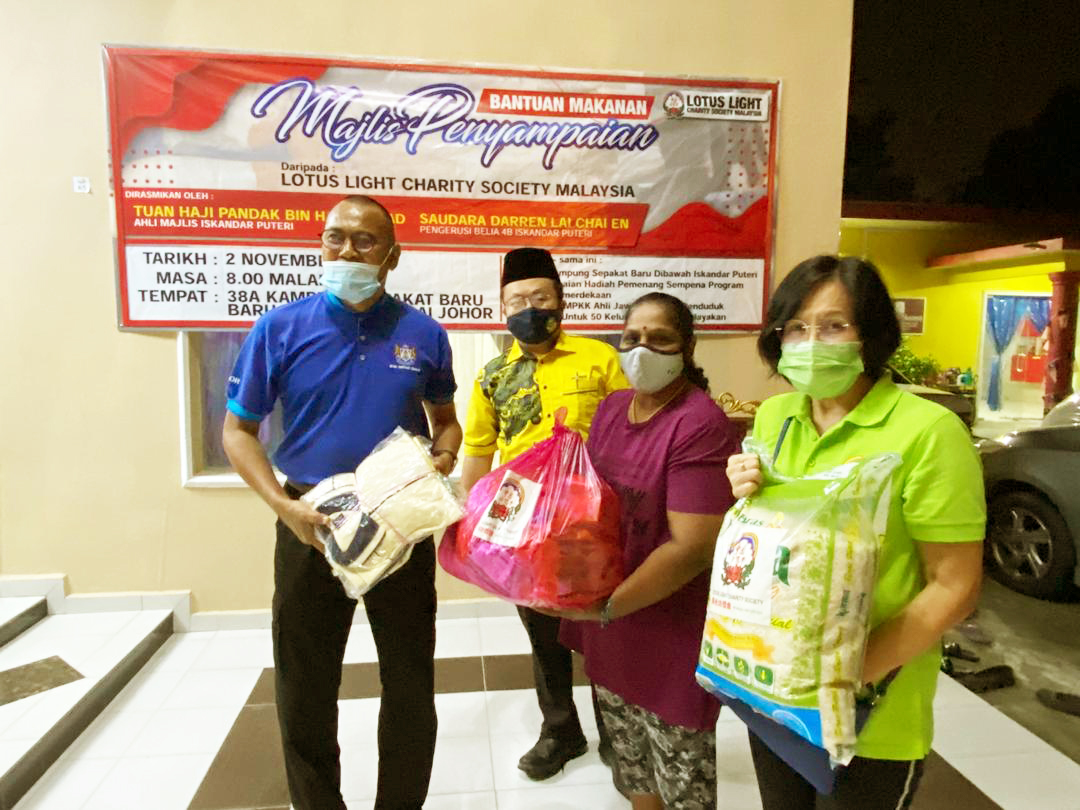 Working Together to Help Those in Poverty
2020.11.05
On the evening of 2 November 2020, at Kampung Sepakat Baru, Skudai, Malaysia, Lotus Light Charity Society (Malaysia) – Jin Hai Branch and Princess Iskandar Charity Foundation, jointly distributed Lotus Light Gift Packs to Skudai residents struggling with poverty. For this distribution activity, the Federation of True Buddha School Malaysia donated a large truckload of assistance supplies.

During this event, Tuan Haji Pandak Bin Haji Ahmad, a member of the Iskandar Puteri City Council, and Darren Lai Chai En, the Chairperson of Belia Johor, a youth group, gave speeches. They expressed gratitude to Lotus Light Charity Society (Malaysia) for their charity work to help people regardless of race, religion or political background, extending a helping hand everywhere to the less fortunate in society; and commended Lotus Light Charity Society (LLCS) for the series of charity activities carried out. The City Council hopes that LLCS (Malaysia) will continue and expand their efforts, contributing to the greater good of society.

Dharma brother Dun Han represented LLCS (Malaysia) to give a speech, and took the opportunity to introduce LLCS and the charity work they had carried out. Lotus Light Charity Society (Malaysia) is a subsidiary charity organization under the Federation of True Buddha School Malaysia, and there are 120 LLCS branches spread throughout Malaysia, carrying out the mission and spirit of Lotus Light Charity Society.

Working together with other LLCS branches, to date Jin Hai Branch has carried out 20 donation events to homes for the elderly, orphanages and disability welfare centres in Southern Malaysia, distributed masks and disinfectant to 5 schools, and rendered assistance to 10 indigenous villages – giving out a total of 1500 sets of assistance supplies (each worth around 120 - 200 Malaysian Ringgit) to poor residents. A great "Thank you!" goes to all benefactors and organizations who donated money, resources, time and energy; and all Lotus Light Charity Society volunteers for their hard work and selfless contributions to successfully accomplish this series of distribution activities.