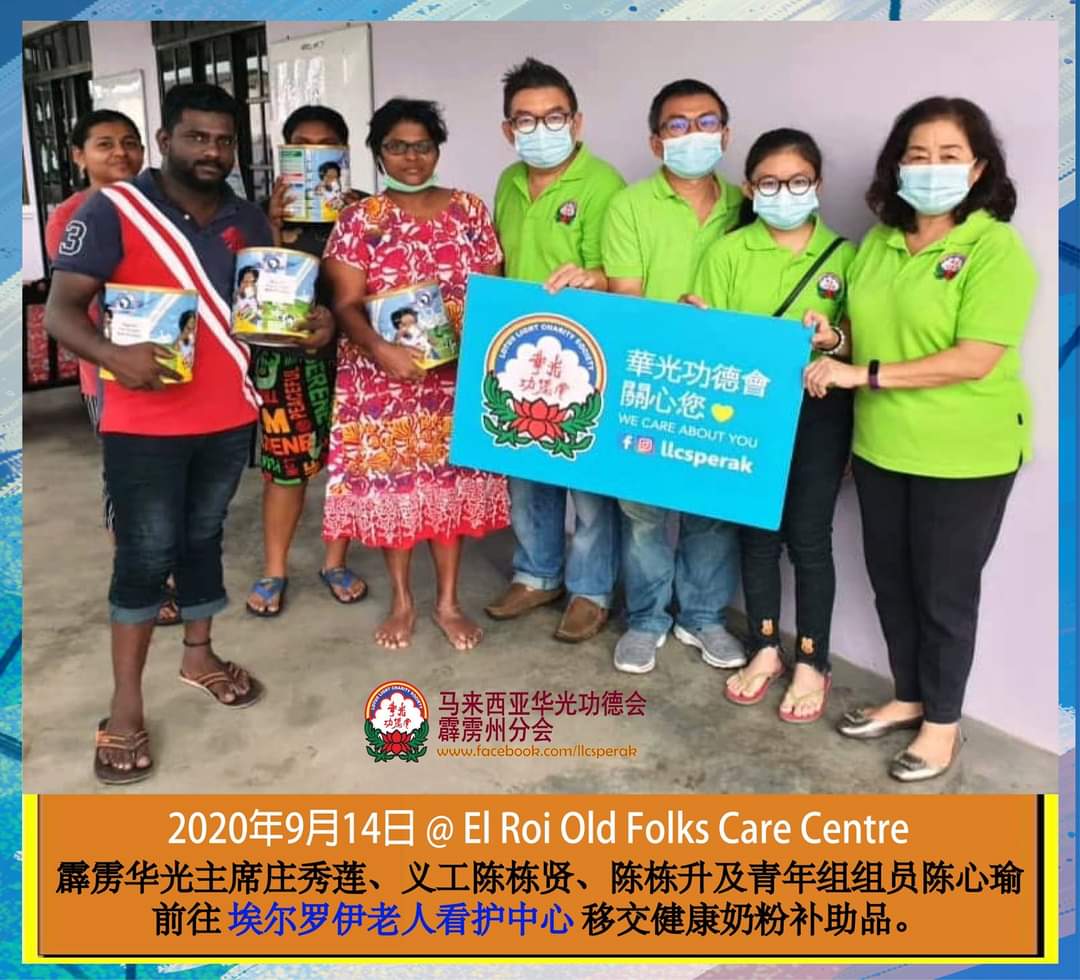 Distributing Lotus Light Gift Packs, Caring for the Indigenous Community
2020.10.27
On 18th October 2020, Lotus Light Charity Society (Malaysia) – Jin Hai Group Cultivation Association Branch and Chang Chun Group Cultivation Association Branch once again visited Kampung Teluk Jawa, in Masai, Johor, Malaysia – an Orang Asli indigenous village, to distribute 42 Lotus Light Gift Packs to residents living in poverty. Items include milk powder, clothing, masks, and so on.
The village chief shared that in recent years, due to marine pollution, there has been a decline in the fish population, affecting the livelihood of fishermen, making life more challenging. Thus, Lotus Light Charity Society (Malaysia), the Federation of True Buddha School Malaysia, and the generosity and concern of benefactors are greatly appreciated, helping to ease the pressures of daily life.
Since March this year after the pandemic erupted, the volunteers of various branches of Lotus Light Charity Society (Malaysia) have been actively engaged in the mission of caring for disadvantaged individuals and communities. Dedicated and tireless volunteers from different LLCS branches display the spirit of great love in myriad ways. From purchasing much needed anti-pandemic equipment and supplies to support frontline medical personnel, donating surplus medical-use beds in storage to hospitals, to making face shields; from donating funds to welfare organizations, giving out bottles of multi-purpose cleaning fluid to fire stations, traffic police stations, police stations across Malaysia and those in need, to distributing Lotus Light Charity Society Gift Packs to welfare organizations, disadvantaged communities and indigenous people in many districts – volunteers from different branches of Lotus Light Charity Society (Malaysia) have been continuously engaged in caring for and helping those in need, regardless of race or religious beliefs.